PACKAGING
To produce a new laundry detergent brand for broad bottom polybag category in supermarkets.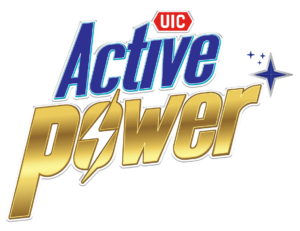 CLIENT: UIC
JOB SCOPE: New logo and new packaging creation
CLIENT'S BRIEF: To create a modern brand logo with a clear variant description. To create a new packaging design and adapt it to 3 various pack sizes. Product design must include unique selling points via infographics; has to be simple, neat and attractively outstanding on retail store shelving.
Final design for Musty Removal 5.5kg pack
Final design for Regular 5.5kg pack
Final design adaptation to 3 pack sizes: 500g, 2.5kg and 5.5kg